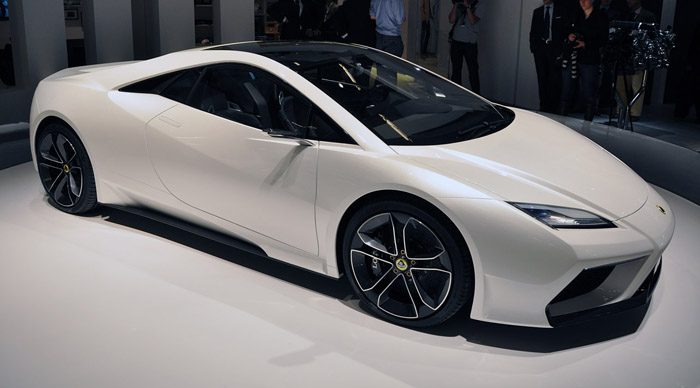 September 2014
Lotus has offically confirmed that the new Lotus Esprit has been cancelled. Jean-Marc Gales, who was made CEO of Lotus in September 2014, confirmed that the development of the Esprit has stopped and the project has been cancelled. Most fans clung to the hope that the replacement for the Espritr, thought to be much more developed than the rest of the 5 concept cars, had survived. Gales says not.
During our 40-minute interview he said. "The fact is we need to reduce our costs and we need to sell more cars,". Those cars in the medium term will continue to be the current Elise, Exige and Evora or variants of them. Forget Bahar's very pretty array of concepts, even the Esprit. Nothing survived from them," he says. Quite apart from the cost of developing them for production, they didn't fit with the Lotus ethos. "If you look at the core Lotus values of dynamic excellence and lightweight efficiency, this clearly excludes the five former concepts that we showed four years ago in Paris." That includes the promised V8 engine. "If you look our size, our structure, our past, we are not a company that can afford to build our own engines," he says. Instead, he says Lotus will continue to modify Toyota engines, just as Colin Chapman modified the Ford unit to create the twin-cam engine used many early Lotus cars.
December 2013
Lotus have confirmed that the development of the new Lotus Esprit has been put on hold. The owners of Lotus, DRB have not made any offical comment on the Esprit.
The Dany Bahar Esprit was revealed (by Brian May and Naomi Campbell) at the Paris Motorshow on 30th Septmeber 2010. The car featured a mid-mounted 611bhp 5.0-litre V8. The top speed was to be 330 km/h and acceleration of 0-100 km/h 3.4 seconds, The Esprit was due in the spring of 2013.
New Lotus Esprit Technical Specification
Layout 2 seater, mid-engined, rear wheel drive
Engine Petrol, hybrid optional
Hybrid technology Optional KERS
Cylinder V8
Capacity 5.0 litre
Power/Torque 620 PS / 720 Nm
Rev limit 8,500 rpm
0-100 km/h 3.4 seconds
Top speed 330 km/h
CO2 approx (CO2/km) 250 g/km**
Weight 1,450 kg
Seats 2
Transmission 7 Speed
On sale Spring 2013
Price approx £110,000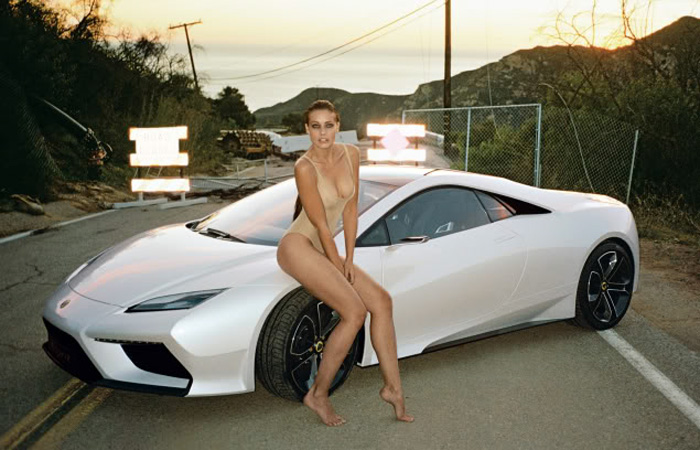 Promotional Photo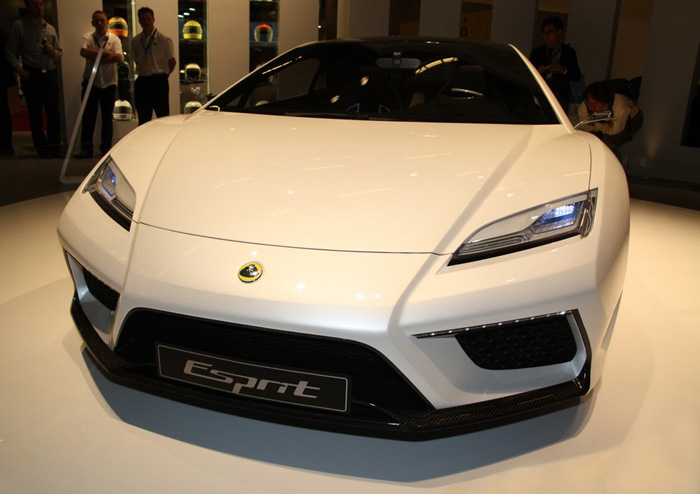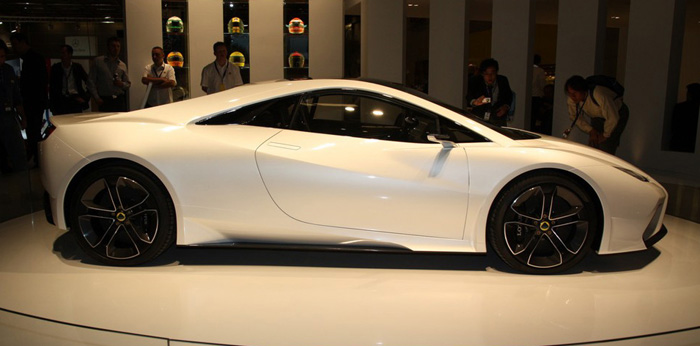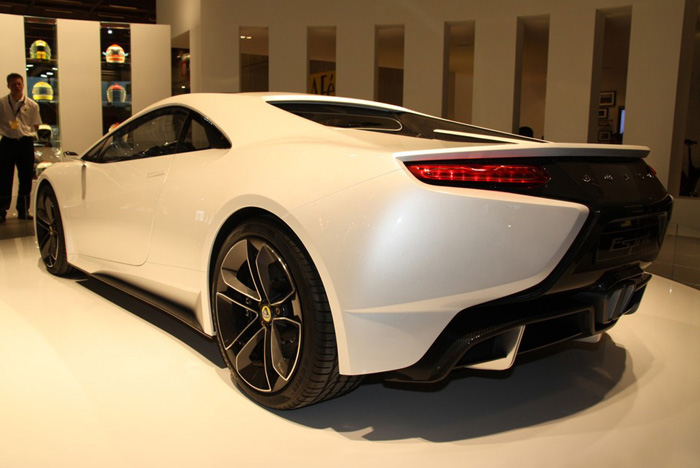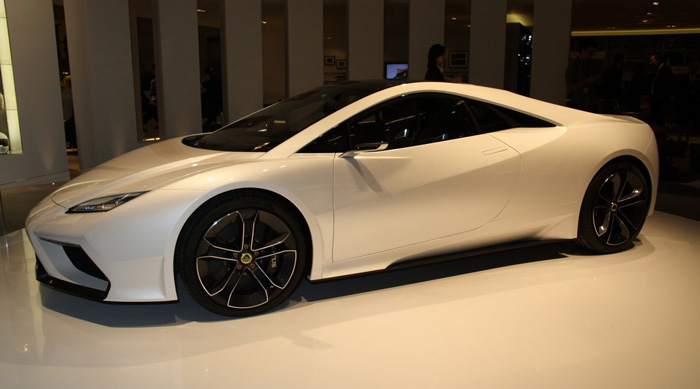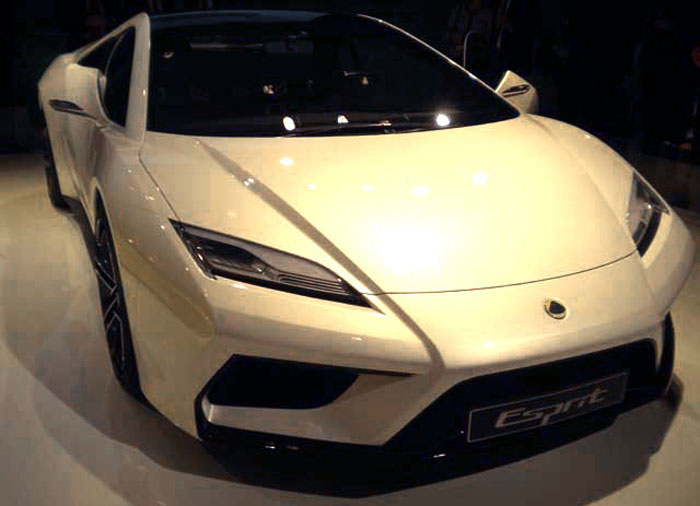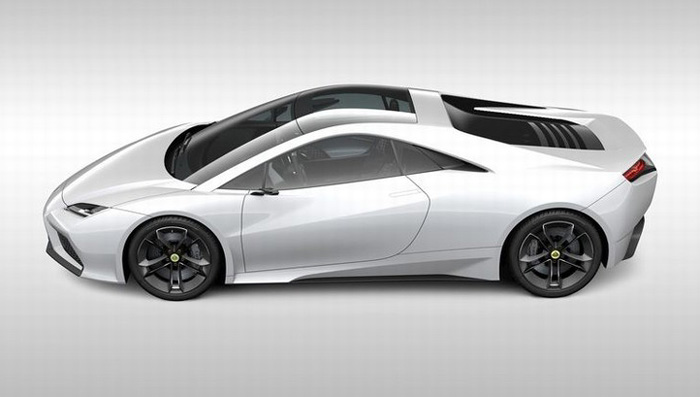 Under Dany Bahar's Leadership of Lotus
Dany Bahar, Chief Executive of Group Lotus said "The Esprit is the ultimate supercar. In the past when people thought of the Esprit, they thought of the movies, Bond, Pretty Woman, Basic Instinct but this time around, the car is the star of the show." "One has to be very careful when taking on the challenge of reinventing such an iconic classic as the Esprit – everyone has an opinion. There's a fine balance between acknowledging the greatness of the past whilst at the same time rapidly leaping forward to the future and ensuring that this car not only does the name Esprit justice but also the Lotus brand. I think we've managed to find the balance and in doing so created a new icon, a car people will find hard to resist."
Dany Bahar continued in his speech "Not only does the Esprit look incredible but it has the performance to match. We've stuck to the Lotus core values of performance through lightweight and teamed them with future technology and exceptional engineering to ensure that the Esprit will be the leader of the pack. The design is aggressive, you have to see it to appreciate how low and wide the proportions are but it still retains a level of dignity, of class and most of all exclusivity. I'm very proud of this car."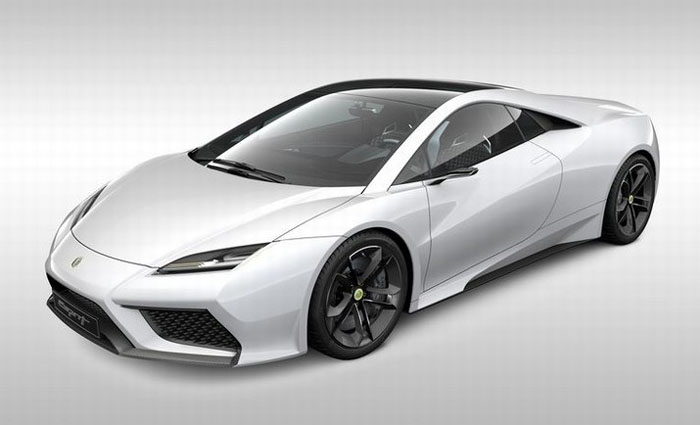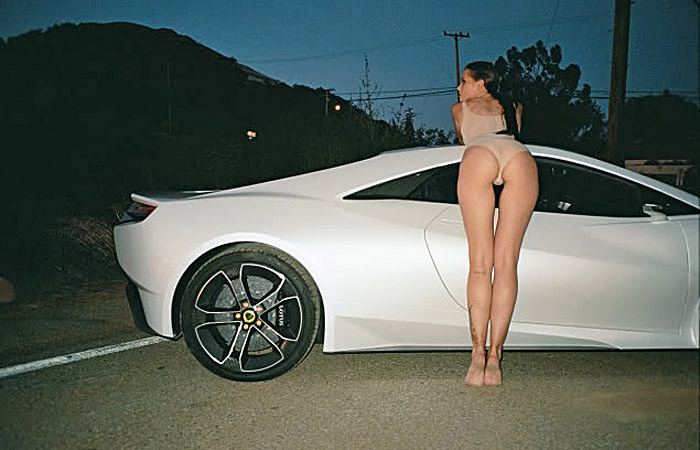 A model with the New Esprit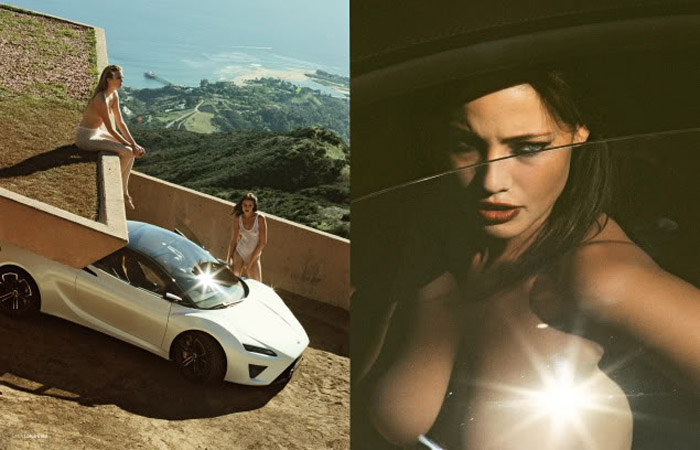 Danny Bahar also redesign to Elise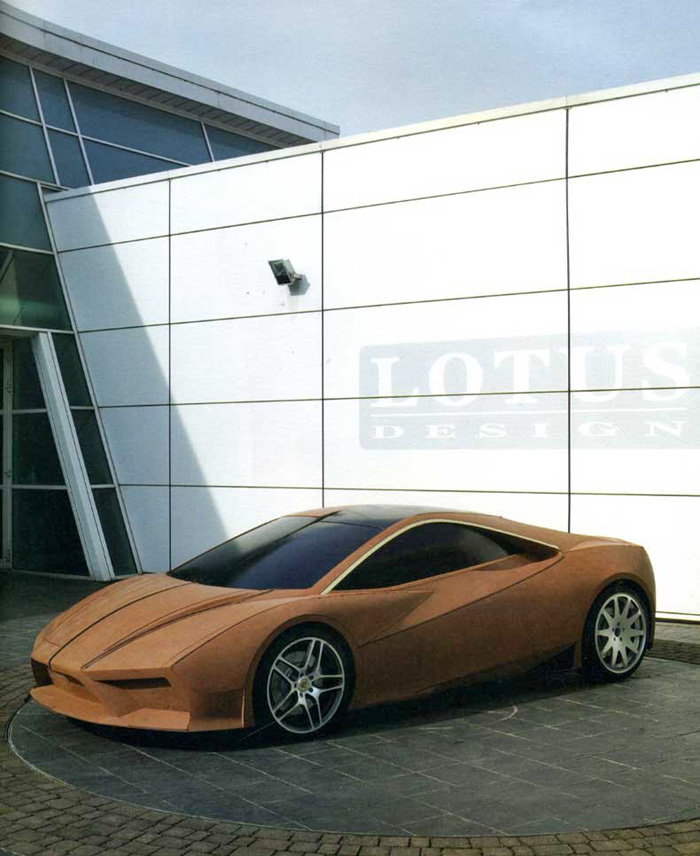 The Clay of the new Lotus Esprit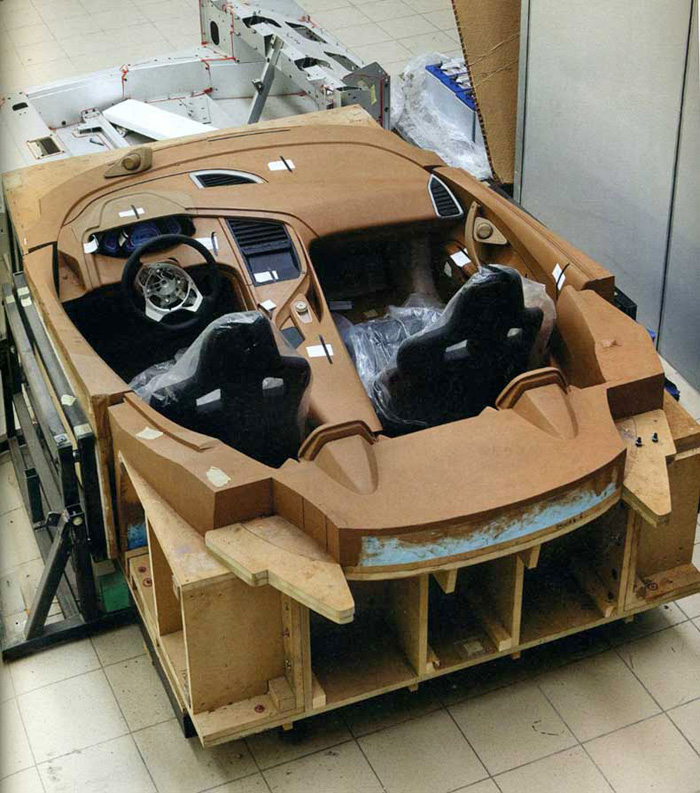 The interior clay

A computer 3D render of the New Esprit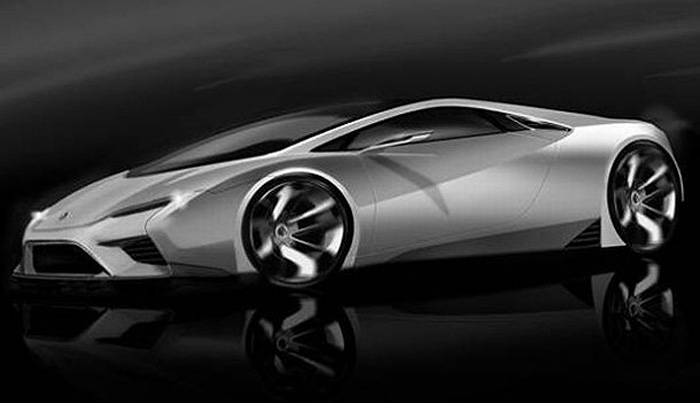 One of the final renderings of the new Lotus Esprit