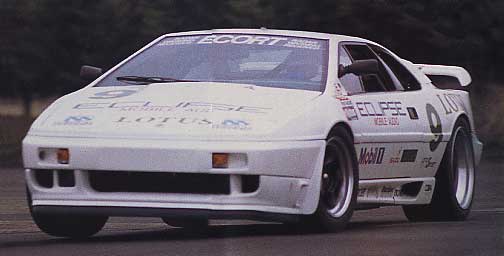 Lotus Esprit X180R
Type 105
The Lotus Esprit competed in the 1990 American SCCA, Sports Car Club of America Escort World Challenge, a series for modified production cars. Lotus had needed a race program to promote the Esprit in the US market, so Lotus produced the Type 105 Esprit SE SCCA. Externally, the car featured perspex windows with a rear wing and front splitter. The Esprit SE SCCA was an upgraded and race prepared SE. The car featured AP Racing disc brakes, revised suspension geometery and a new engine management system. The car produced 285 horsepower (with the aid of the Lotus Carlton fuel injectors) from the Lotus Esprit SE 910S engine. Lotus also made 20 road going versions of the Type 105, also called the Lotus Esprit X180R. They had 2 sports seats, air conditioning and a galvanisation chassis, which wasn't available on the SE SCCA race car. Driven by Doc Bundy and Scott Lagasse, the results were impressive, with 4 victories in 8 races, including 2 1-2 placings, 6 pole positions and a total of 2,900 miles with no mechanical breakdowns. The 105 also set the fastest lap in 6 of the 8 races.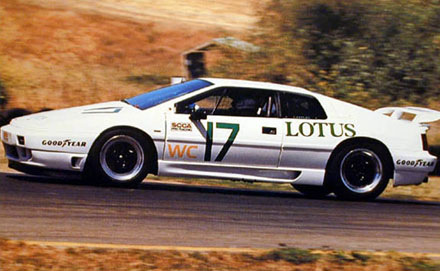 Type 106
In 1991, LotusSport Inc. made 3 Lotus Esprit X180R cars, to enter the SCCA. These were modified from the 1990 spec SE and given a Type 106 designation. The 1991 X180R had larger alloys, and a strengthened chassis with a revised FIA approved roll cage, which helped give the car bettter torsional rigidity. The car also had larger fuel injectors, improved charge cooling and a non catalytic exhaust system, which helped to increase power to 300bhp. The car was sucessesful in the SCCA in 1992, with Doc Bundy winning the title. In 1993, the IMSA, the ruling body of the SCCA, change the rules to favour other manufacturers, as Lotus was clearly too successful in the championship. Points would be awarded to pole position and second on pole. Although the Lotus Esprit was nimble, it had 100bhp to 200bhp less than other manufacturers and couldn't get on pole. So for the 1993 season, the success was over.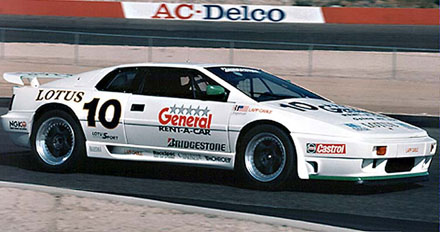 The X180R was driven by Doc Bundy, Andy Pilgrim, David Murry, Bo Lemler, Steve Hansen, Scott Lagasse, Paul Newman (the Film Star), Mike Brockman, Duncan Drye and Peter Shea.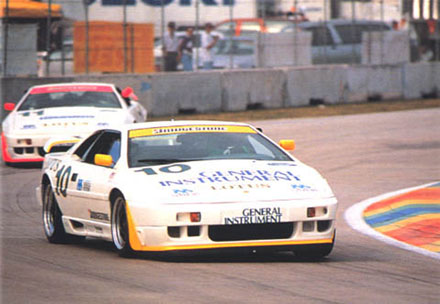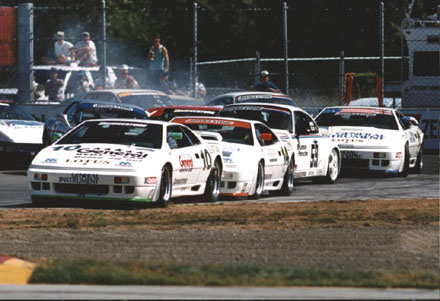 Click on image to enlarge