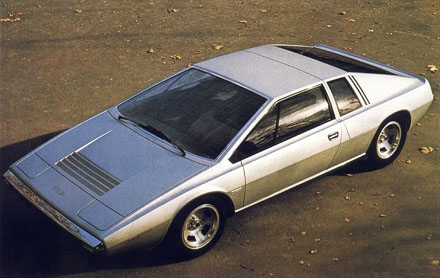 Lotus Esprit Concept Car
Click on image to enlarge
The Lotus Esprit was conceived in an era of much optimism, when car manufactures where commissioning radical, futuristic concept cars. The Lotus Esprit concept car (often refered to as the "Silver Car") was first displayed at the Turin Motor Show in 1972, designed by Giuguaro from Ital Design. Work began on the car in mid-1971, and was completed before the end of the year, as a full-size mock-up. A second more advanced car, based on the Europa chassis, followed in 1972. It was originally dubbed as special-bodied Europa, as it was built on a lengthened, widened version of the Europa's steel backbone chassis, with a longer wheelbase. The response from the public at the Turin Motor show was positive, so Colin Chapman decide to put the car into production. The final design for the M70 was completed in the latter half of 1973. Many details of the Europa-based prototype remained in the final Lotus Esprit production car. Bellow is a picture of Colin Champan, with the Lotus Esprit concept car.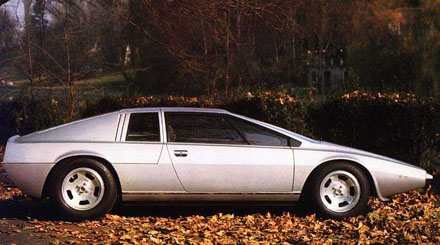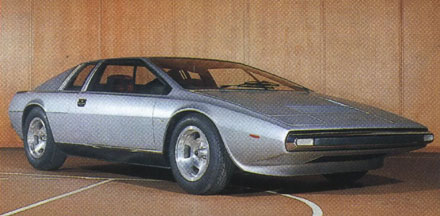 Click on image to enlarge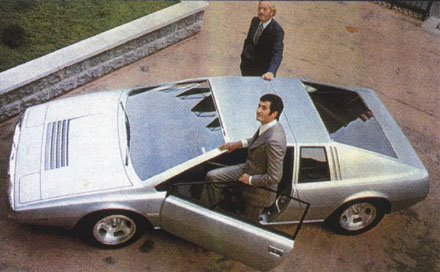 Click on image to enlarge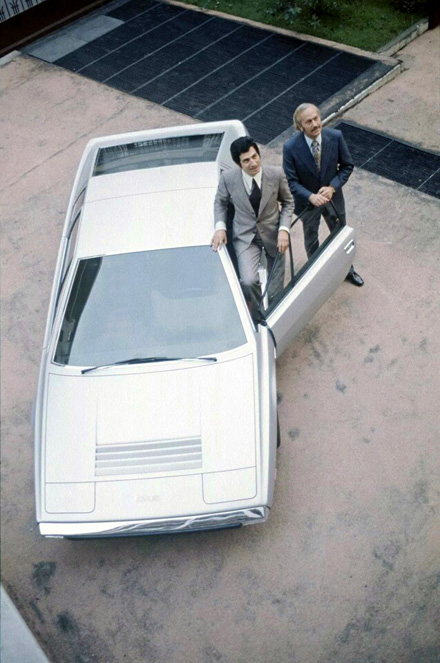 Colin Chapman and Giorgetto Giugiaro with the new Lotus Esprit in 1972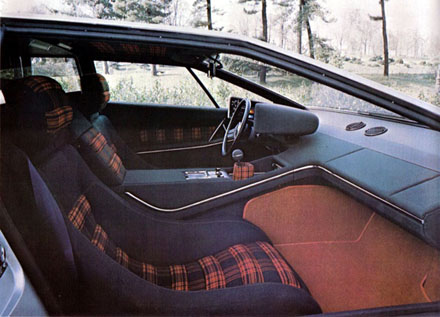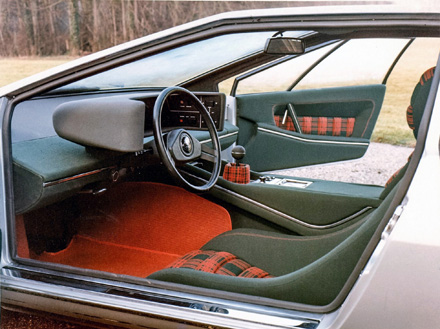 Lotus Esprit M70 Interior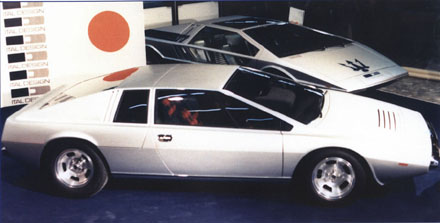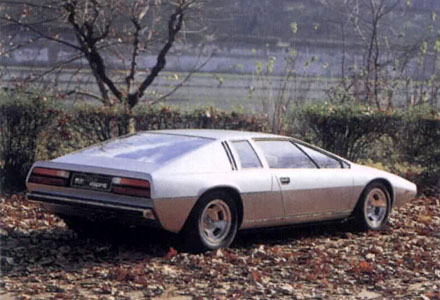 Rear elevation of the silver car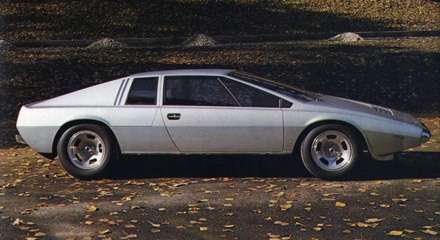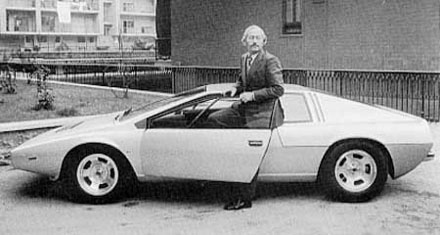 Colin Chapman with the new Lotus Esprit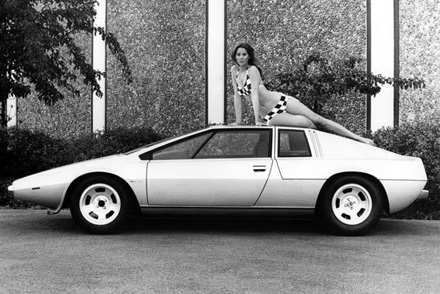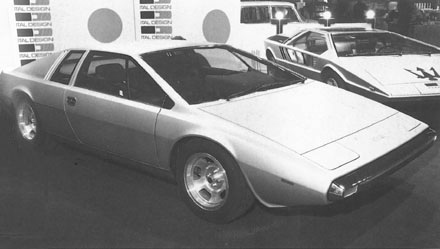 The Lotus Esprit with the Maserati Boomerang on the Ital stand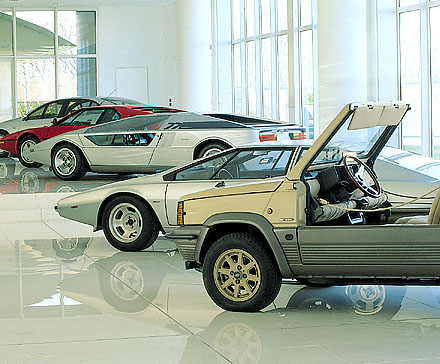 Lotus Esprit (the "Silver Car") and the Maserati Boomerang were displayed together, at a Giugiaro Exhibition in 2003.