James Bond's Lotus Esprit Turbo
After the popularity of the white Lotus Esprit S1, in the 1977 James Bond Film, The Spy Who Loved Me, the new Turbo Esprit was featured in the 1981 film, For Your Eyes Only. Where as the Esprit in the Spy Who Loved me was "an all sing, all dance" submarine, the Turbo Esprit's took on less ambitious roles in the film.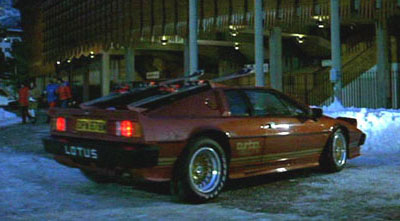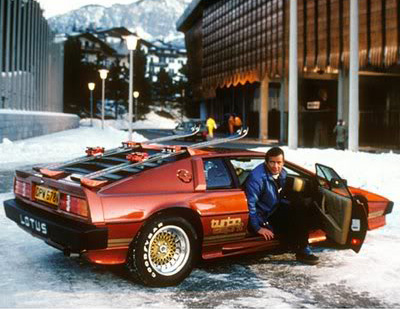 At the beginning of the film, a white Lotus Turbo Esprit was used, while Roger Moore investigated Gonzale's House. 2 bad guys attempted to break into the car, however, the security system activated and blew up the car! Not very clever security device if you ask me. The second car was a copper coloured Turbo Esprit, shown here, featuring a ski rack on the rear louvers. There were two identical copper cars used in the filming. The second being purchased directly from Lotus Cars in 1998. The car below was actually Lotus's 1980 Turbo Esprit prototype and was originally white, but the car was painted copper, so it would show up against the snowy backgrounds in the film. Both cars helped give the Esprit Turbo some much need promotion and increased the profile of the car to the general public.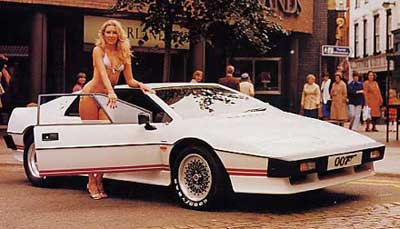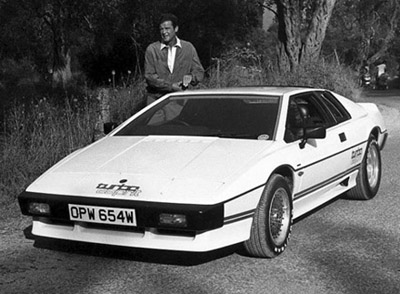 The White Lotus Turbo Esprit, featured in the Spy Who Loved Me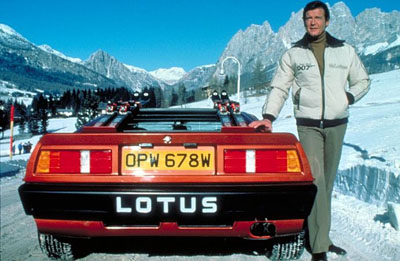 Click on image to enlarge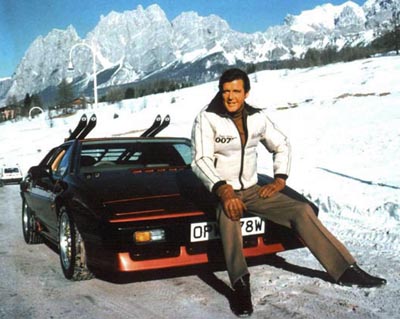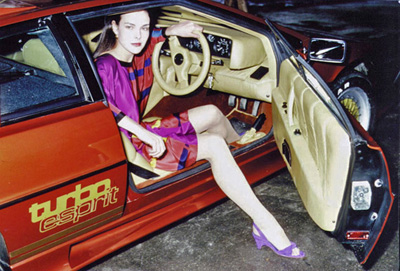 Carole Bouquet from For your Eyes Only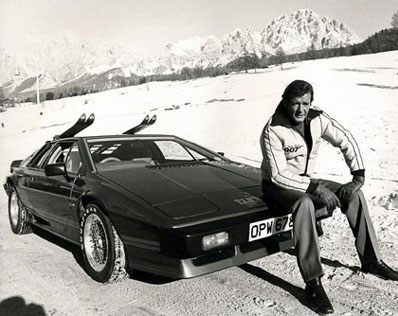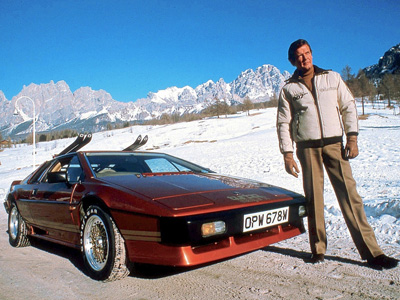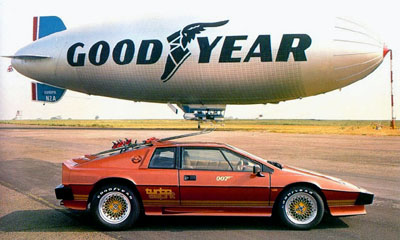 The Copper Lotus Turbo Esprit, pictured above, was auctioned on the internet auction website, "ebay" in June 2006. The car was sold for an amazing $210,000, so it is offically the most expensive Lotus Esprit Turbo in the world! The car was displayed at the 2008 Goodwood Festival of Speed.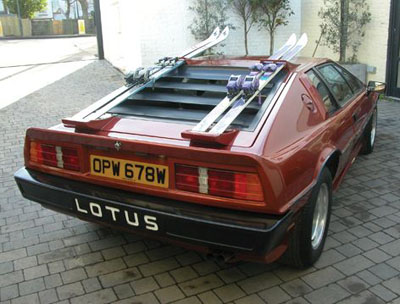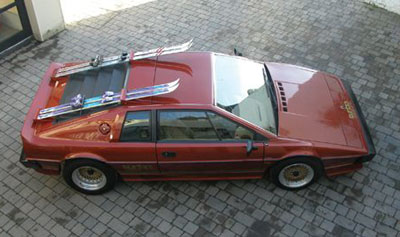 To buy the film "For Your Eyes Only," please click here: Click