Ford Mustang Convertible 1972
To keep my Lotus Esprit company, I have bought a 1972 Ford Mustang convertible. I bought this car in October 2014. It is finished in Ford True Blue metallic paint and has a white interior. The Mustang has a 302 V8, a Magnaflow exhaust system, a ram air hood, Mach 1 splitter had has Magnum 500 wheels. As expected, the handling is quite different to the Lotus, it's more like a wheel barrow! But it's great fun to drive and the sound of the exhaust is something else. The car was first register in the UK in 1972 and has remained in the country since.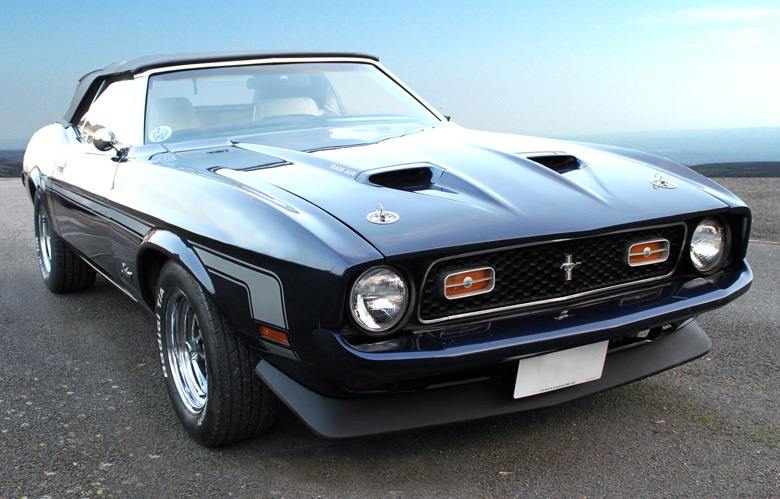 The car was restored by Simon Merisson in 2008. This is the work that was carried out to it:

1. New inner wheel house panels and quarter exterior panels fitted.
2. Door bottoms replaced. No welding required to floor.
3. Engine rebuilt with new mains/rod bearing, piston rings. Heads done by Valve Wise (machinist). New timing chain, sprockets cleaned and painted.
4. New "Extra Core" cooling radiator.
5. New half shaft bearings.
6. New rear brake drums, shoes, springs and wheel cylinders.
7. New front discs, pads and calipers.
8. New gas shock absorbers X4
9. New Fuel tank / sender / straps etc
10. New Magnaflow dual exhaust system with hangers.
11. Resprayed Ford True Blue
12. New seat covers, carpets, boot floor mat and 3 point safety belts.
13. New hood, new glass rear screen (USA 36 point) and new tonneau.
14. New Magnum 500 alloy wheels, lug nuts and centres X4
15. New door handles
16. New fuel cap.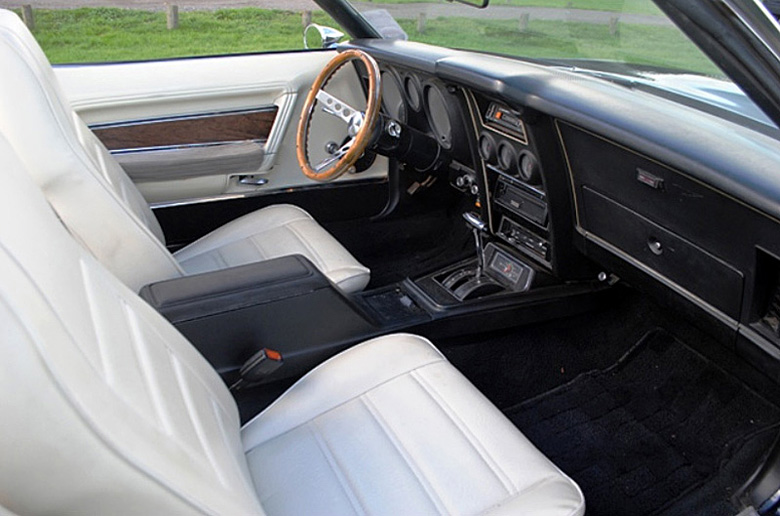 White Mustang Interior with after market steering wheel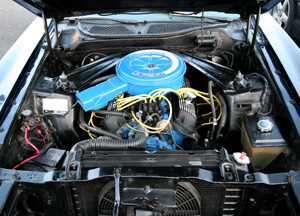 Ford 302 V8 Engine