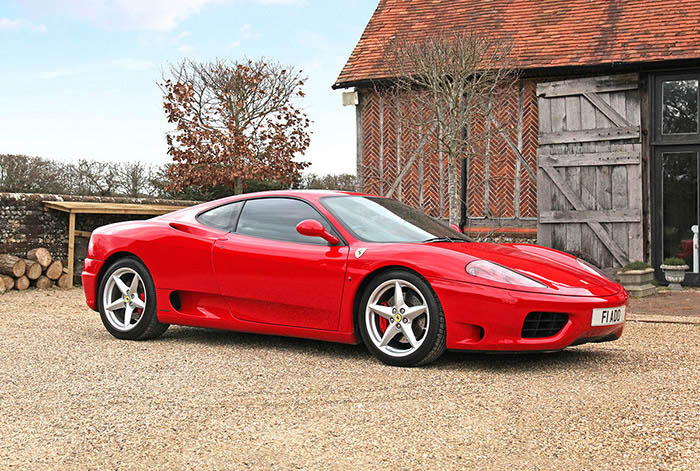 Ferrari 360 Modena
In 2020 I bought a Ferrari 360 Modena to replace my Lotus Esprit. After 16 years of Lotus ownership I wanted a change and I was interested to see what the competition was like! Having spent many years deriding Ferraris as the obvious choice of sports car, I went and bought one. Middle age has a lot to answer for!
My car is Ferrari 360 Modena, with an F1 gearbox and was made in early 2000. It came with a full service history and services by a Ferrari main dealer for the last 8 years. The car is fitted with a Challenge Stradale rear panel, for better engine heat dispersion and a Tubi exhaust system, which is far to loud than the standard exhaust. The car handles beautifully through corners and there is lots of grip from the Pirelli P Zero tires. The performance is very impressive, with linear acceleration, something quite different to the Lotus Esprit Turbo, that has turbo lag. I am really enjoying driving it.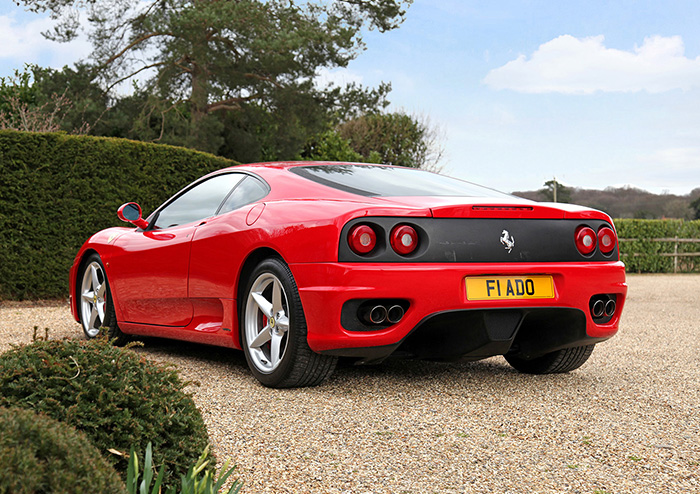 Click on image to enlarge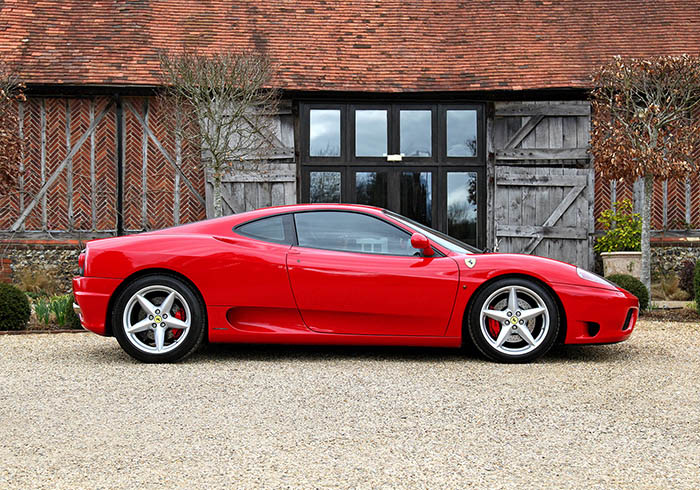 Click on image to enlarge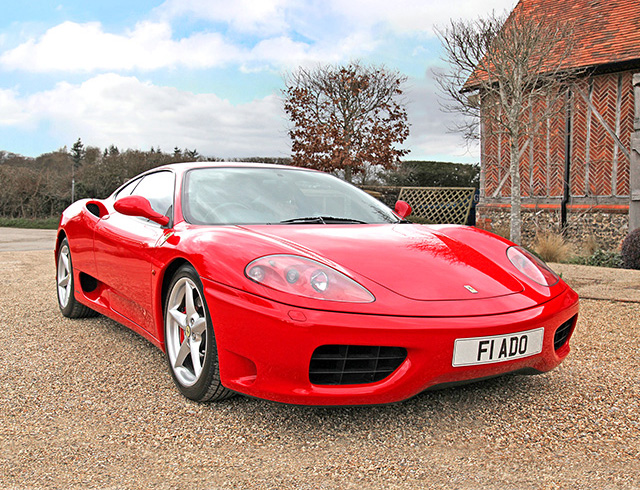 Click on image to enlarge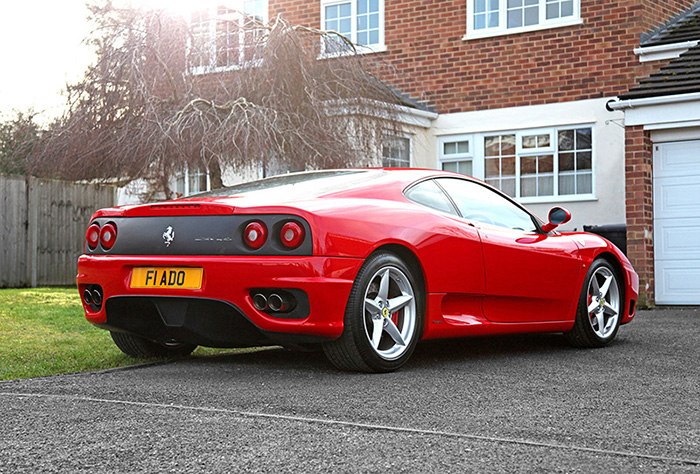 Click on image to enlarge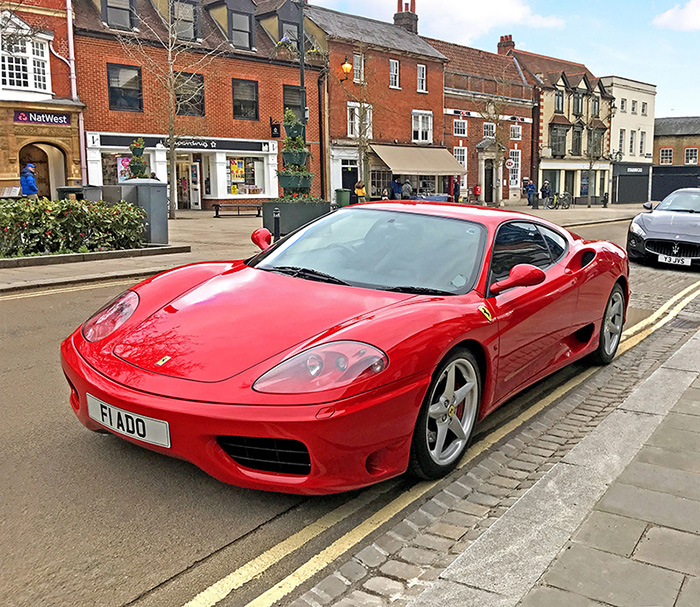 Ferrari 360 in Henley on Thames
Click on images to enlarge
November 2020
The Rosso Corsa paintwork was looking a little tired, so I had the Ferrari paint mopped and then ceramic coated. The swirl marks were removed and the paint looks much more vibrant and glossy.
March 2021
The front seat side bolsters were looking worn and cracked, so I had these restored by Leather Repair Master in Reading. They removed a couple of scratches on the seat too. They did an excellent job and a perfect colour match and not to expensive.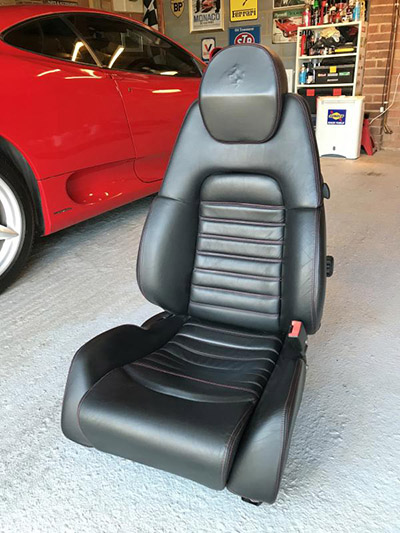 The drivers seat after restoration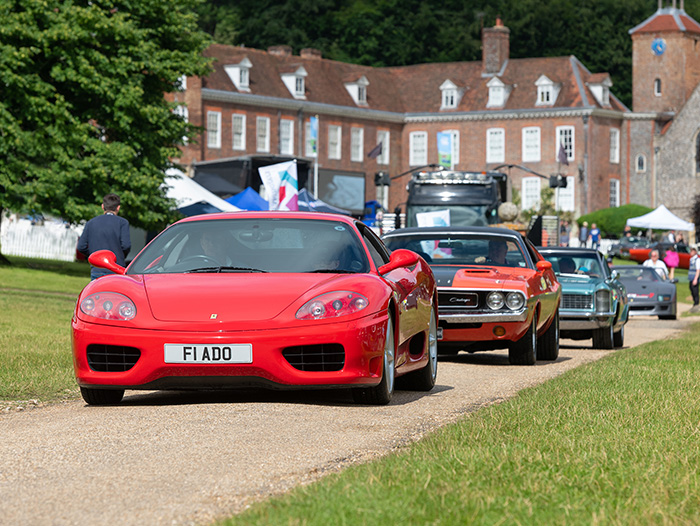 Ferrari 360 with my Dodge Challenger at Stonor Supercar Sunday 2021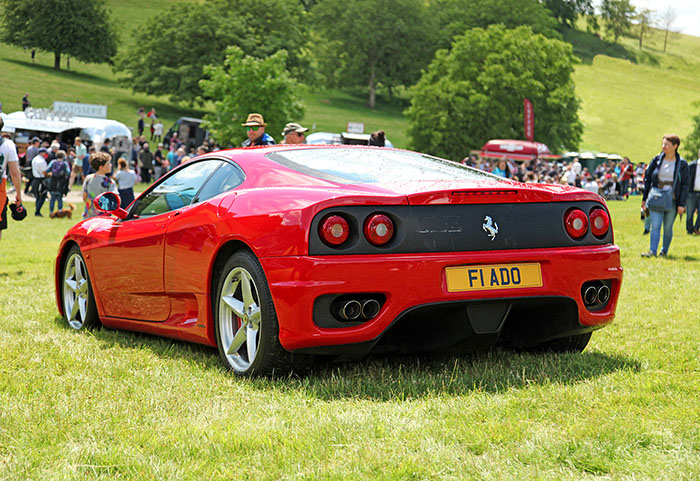 Ferrari 360 at Stonor Supercar Sunday 2021
July 2021
We had a great day at Stonor Supercar Sunday in the beautiful Oxfordshire countryside. There was a great selection of cars there and I was very proud to display my Ferrari.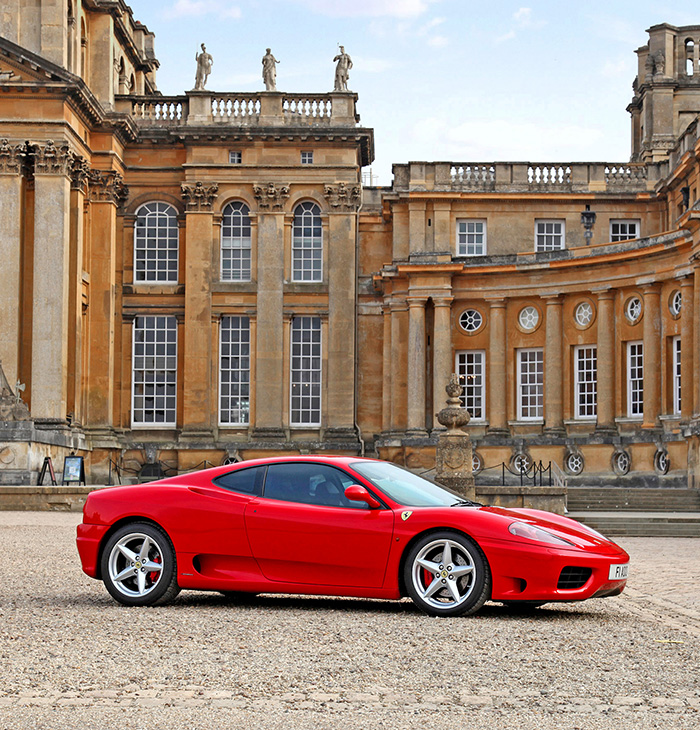 Salon Prive at Blenheim Palace 2021
September 2021
I had Ferrari serviced by QV London in Windsor. They gave the car a basic service and commented on how good the car was and they couldn't fault it. It was given an MOT too.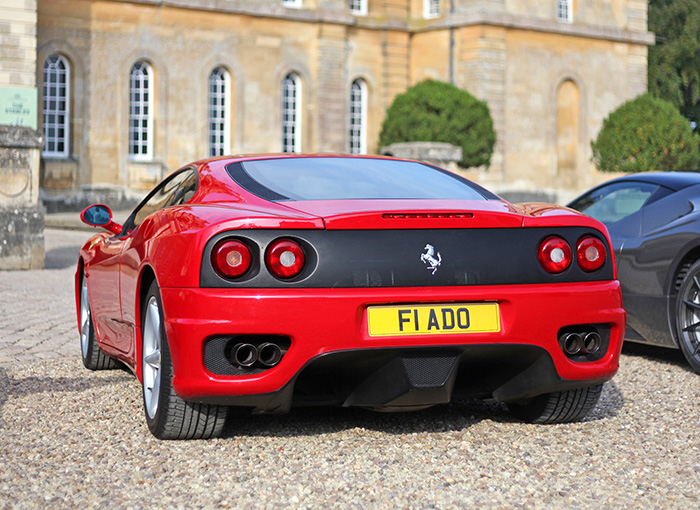 Salon Prive at Blenheim Palace 2021
I bought some Meguiars Ceramic Detailer to top up the ceramic coating on the car. It's an impressive product and protects the cedramic coating.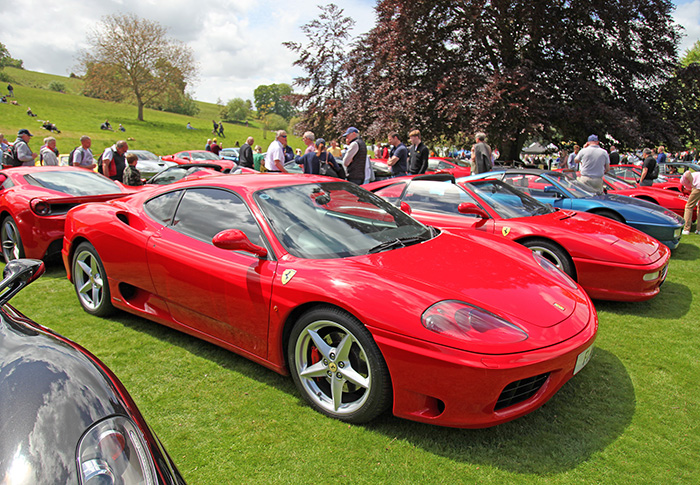 My Ferrari 360 at Stonor Supercar Weekend with the Thames Valley Ferrari Owners Club 2022
September 2022
The Ferrari was taken to QV London for a major service, cambelt and MOT. They also replaced the track rod ends, a common design issue with these cars, as Ferrari designed them as a racing car component and they are not suited to normal driving. The seat leaver had also cracked, so I ordered a new lever from Maranello Concessionaires in Egham and fitted it.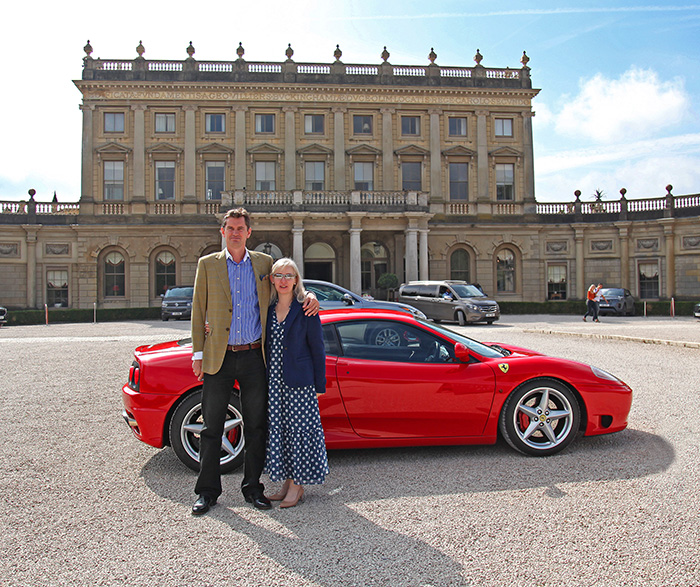 My 50th Birthday lunch with my Wife at Cliveden House
September 2023
The Ferrai was taken to QV London for a service and MOT. The coil springs had surface corrision on them, so they were shot blasted and refinished. They have come up like new. I wanted the ride height of the car to remain the same, nice and low (rather than have new springs and have higher suspension, which I didn't like on my previous Esprit). The engine mounts were also sagging, so new ones were installed. Also the front ball joints had play so new ball joints were fitted. The car drive better on the road now.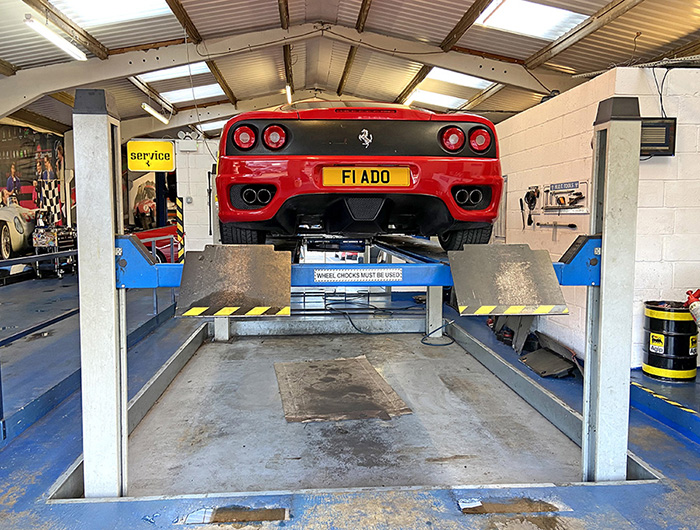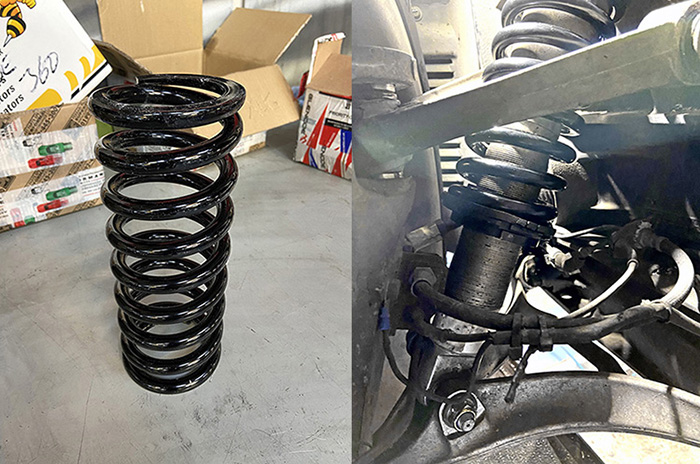 Lotusespritturbo.com